Well, I can now officially say I have been to California.  This was my first real vacation in over three years.  That is bad.  I am now going to make it a priority to take one each year.
Emme and I got back on Friday evening and had a great trip.  I went out there to visit NorCal Strength and Conditioning to learn from their staff about how to improve the community aspect of a gym.  I also presented to their staff on some geeky breathing stuff, which was pretty awesome.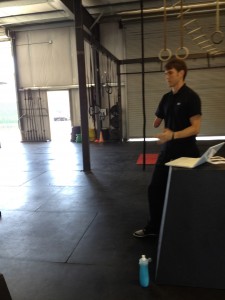 If you have never heard of NorCal, I definitely recommend checking them out.  Their gym is awesome, and their staff is incredibly nice and passionate!  They also have the most community-oriented gym I have seen.  Everyone knows each others' names and people consistently cheer and help one another.  I am very happy to have seen the gym and meet the staff because it has given me a lot of good ideas for IFAST and my own career.
After a day and night in Chico, we headed down to Napa Valley for two nights.  Yeah, wine country!!  The drive was crazy!!  I thought Emme was going to die.  I seriously thought she was going to get out and walk because of all the switchbacks and hairpin turns coming through the mountains.  The guy at the hotel eventually told us that there was one stretch where there are 72 turns in 3 miles!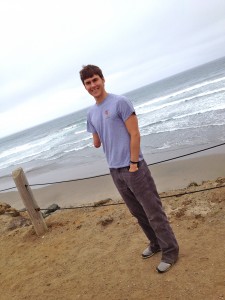 Napa was awesome once we finally got there.  We drank some good wine, ate great food, went hiking, and relaxed in some mineral water at the pool and hot tub at our hotel.
After two nights in Napa we headed for San Francisco.  On our way we stopped off at Muir Woods, which was one of my favorite parts of the trip.  If you ever get the chance to go there I highly recommend it.  The trees are insane!
We also headed over to San Francisco Crossfit one evening to meet Kelly Starrett and watch him coach.  Kelly is the man behind MobilityWod, which puts out some pretty cool videos on improving mobility.  He is a really nice guy, and it was cool seeing him coach such a large group.  He did a good job keeping the energy high and people seemed to love the workouts (even though they looked super hard!).
Overall, I had a great time!  It gave me some time to think about my future and my goals for each area of my life.  I have some exciting things planned for the site so please forgive me for the lack of content.  I think I am finally starting to figure out what I really want to write about.  I will save that for a future post.
In the meantime, if there are topics you would like to see me cover just let me know.  I always love to hear reader feedback.
Have a great week!