Since my audience is largely women, I often scour other women's blogs to get ideas on topics and read about what women are interested in.  I have come across a lot of good blogs out there, but today I want to highlight five in particular that have a common message I believe is good for women to hear.
Amber Rogers (a.k.a Go Kaleo) – I love this woman's philosophy.  She has a crazy amount of followers and for good reason.  I believe her message is EXACTLY what many women need to hear.
She has undergone an amazing transformation and learned many valuable lessons along the way.
Basically, she teaches women to love their bodies and to stop starving themselves.  I will not go into depth on her philosophy – you should just go read her blog and/or facebook page to learn more.  I am confident you will love her stuff!
Nia Shanks – I am also a big fan of Nia's writing and philosophy.  I believe she and I are very similar in our backgrounds (both have struggled with eating disorders and overexercising and have found something we now enjoy – lifting weights).  We both preach about setting performance goals versus burning calories (e.g. getting stronger versus weighing X pounds).
Nia is also a super strong chick but has a very balanced approach to fitness, nutrition, and life in general.
Jen Comas Keck – Jen is a very good friend of mine.  She is down to earth, fun, and runs a great blog.  One of the things I like most about Jen's writing is how personable she is.  She recently wrote a series on her struggles with hypothyroidism and the process she went through to overcome that.
She admits to doing too much cardio, undereating, and overstressing her body.  I am seeing this more and more – more exercise and less food is not always the best answer for a better body.
Stefani Ruper – Stefani is the person to go to when it comes to women's hormonal problems.  She has a lot of great information on these topics.  I recently just read her eBook, PCOS Unlocked, which was an excellent resource.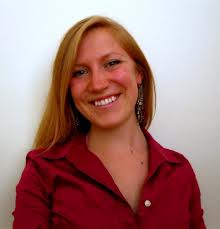 Stefani also covers a lot of topics related to eating disorders and body image issues.  She works with a lot of women and has great insight into these areas.  She is a super smart chick and you will find a lot of useful info on her site.
Molly Galbraith –  Molly is my homie!  Molly and I have hung out on several occasions and have had some seriously deep talks.  I am fortunate to call her a friend.  She is a great person and really wants to help other people.  She is constantly learning and trying to get better at what she does.
She owns her own gym in Lexington, Kentucky and runs Girls Gone Strong (GGS) along with Alli McKee and Neghar Fonooni.
Molly is a super strong chick that loves lifting weights and helping women reach their performance and aesthetic goals.
Honorable Mention:  Krista Scott-Dixon – Krista is the author of "Fuck Calories" and has a blog at stumptuous.com.  I did not include Krista in my top 5 list because I am relatively new to her stuff.  But, she posted a great article on her site the other day and I started looking over her other content and it looks really good.
She also has her PhD and works for Precision Nutrition, which is a highly regarded business in the fitness industry.  Several other women I know also said they love reading her stuff.  So I am looking forward to reading more of her content.
That is it for today.  There are many other awesome female bloggers out there, but these women are the ones I seem to read and chat with the most.  I love their philosophies and I believe at least one of them will have a message that will resonate with you.  So go check them out!
But first, how about you?  What are your favorite fitness and health blogs?  Please list them below in the comments.  I already have way too many in my reader, but I still enjoy reading new sites:)
Lastly, I hope to have most of these women on the site for interviews in the near future so be on the lookout.  I have also received confirmation from them that they will be contributing to my free eBook, which will available to my newsletter subscribers in the next few months.  So if you are not already, make sure to sign up below or at the top right of the screen.
Have a great week!